Jessica
22 Things I'm Taking Into 2022
As the New Year is approaching quick, I'm sure we can all agree that it came way too fast. 2021 passed in the blink of an eye and to me, it feels like another COVID year lost- not much was done this year- limitations and still trying to stay safe remain. I'm ready to say goodbye to this past year, and welcome in the new.
Each time we get to the end of a year, most of us reflect and think about the change we want to see. We reflect on change we need to make. We reflect on our aspirations and goals that we want to achieve. The new year brings in hope, ambition, inspiration, motivation, and excitement!
Often, a new year feels like a fresh start! It feels like a new adventure is beginning and we get a clean slate. A chance to refocus and reignite our passions that were lost.
My 2021 wasn't bad per say, but it wasn't amazing either. We are still in this limbo period of dealing with COVID, new variants coming out, work life balance, continuing working from home, and all these new ways of living. We're living through unpredictable times lately and it makes you think about how you spend your days and how we go on from here.
2021 for me has made me recognize a lot of things I want moving forward, things I don't want, and has shaped more of how I want to live life in the New Year. We learn from our past and through living life, the best thing to do is take those lessons learned and apply them moving forward. That I believe, is part of the secret to living a good life: Recognizing change that needs to be made and making it.
I must admit my 2022 has high expectations, I am getting married and booked a beautiful honeymoon! I'm sure this year will be the best yet, naturally.
1. TIME GOES QUICK.
Time has flown by this year and really goes to show how quick the years go. Now more than ever we need to not take each moment for granted because life has been so unpredictable. No time should go by wasted.


2. DON'T GET STUCK IN A RUT.
It is so easy to get caught in a rut when you're working from home and in the same routine. My biggest advice and something I also need to work on- get up, change your scenery, move around, get motivated, find inspiration and make some changes to your routine. Getting stuck in a repeat day after day will take a toll on you!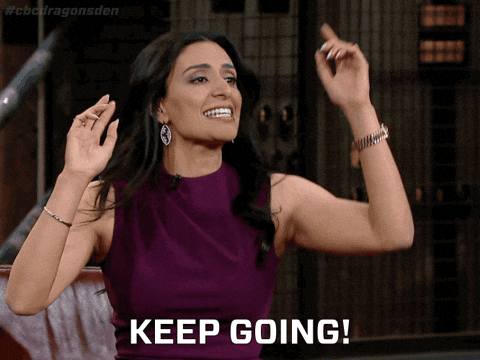 3. FIND NEW WAYS TO ADVENTURE.
Times have changed, we live in an unpredictable world right now. Find new ways to adventure to still get out and make memories. Maybe traveling out of the country is off the table for you; see places nearby that you've never experienced. Maybe you don't feel comfortable going to crowded restaurants; get take out or chef up your own dinner and picnic!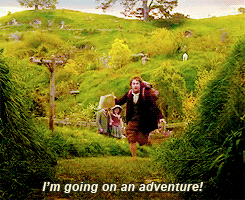 4. DO WHAT MAKES YOU FEEL COMFORTABLE.
Something I think about all the time through this pandemic. What makes me comfortable? DO THAT! Don't be forced into making decisions you don't feel right with, don't force yourself to a friend hangout at a bar if you're gonna be anxious, don't change your way of life to suit someone else. We all have one life to live, live it the way you see fit as long as it is respectful to the world around us.


5. RESPECT OTHERS, AND DON'T WORRY ABOUT THOSE WHO DON'T.
Something I have seen SO heavily this year, disrespect and ignorance toward people. Separation and hatred being formed tearing us all apart over this pandemic. Respect each other even if people make different choices and view the world differently. We are all human and just trying to do our best to survive and not be overwhelmed with anxiety and stress. Just because what is right in their eyes and for them, doesn't mean they deserve to be treated any less. We are all choosing between life and death, and for some medical, religious, and other comfort reasons may differ than you.


6. STAY FOCUSED.
Don't lose sight on your goals and what you want to achieve. It is easy to lose sight in this day and get absorbed into the world around us. Don't leave your goals behind, you are still living for your life and you need to find focus on what is important to YOU.


7. CHERISH THE TIME WITH YOUR FAMILY.
A blessing through this all, having more family time! If you are like me and continue to work from home, I've had much more time to be with my family and make memories. I am so much more involved now that I am home. Whether it's dinner, sports, family movie nights, and everything in between- I didn't have this time before and I missed out on a lot.
8. SELF CARE IS IMPORTANT.
Just your reminder to continue prioritizing self care! Whether it is something daily, a weekly routine, or even a once a month occurrence to relax and reset. It is imperative we take time for ourselves to take care of ourselves. When we stop caring for our physical and mental wellbeing your days will see the effects. So, this is me saying- get a glass of wine, take a bath, do some facemasks, take a walk, do some yoga and stretch, take a weekend getaway, have a spa day, get a massage, or anything else that brings you clarity and relaxation.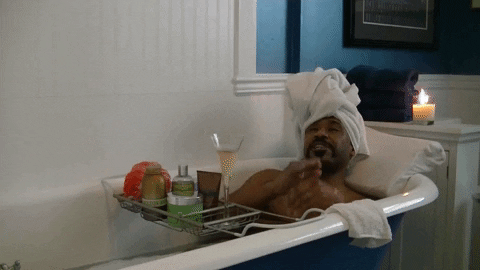 9. RENEW YOUR PASSIONS ALWAYS.
Don't put your passions to the side because you are overwhelmed in life. Make room for them, because your passions will bring you a happiness that you need. Your passion will keep a fire lit in you and motivate you. It will mentally help you get a fulfillment in your work filled days.


10. THERE IS MORE TO LIFE THAN WORK.
Don't let work take control of your life. It is easy to stay on late, hop on after dinner, or make a million excuses to take away from living. Hop off and STAY OFF. You need a paycheck but you also need quality of life. You will get so burnt out if you let work consume your days.


11. PATIENCE
Remind yourself to be patient. As they say patience is a virtue, and it is not easy. We need to find patience with the world around us, where our life is right now, where this pandemic is right now, and patience with ourselves.
12. MAKE PRIORITIES.
What is important in your life? Set those priorities and KEEP THEM AS PRIORITIES. Don't let life get in the way and take it away. What is important to you should remain at the top of your list. For me, I want to prioritize family adventures and making memories more, I want to build my photography business, and I want to always include self care in my days.
13. WORK HARD FOR YOUR GOALS.
With work from home and life looking so different, don't forget your goals. Continue to work hard in this new way of life and adapt!


14. BREAKS ARE OK, BUT DON'T STOP.
It's necessary to realize when you need to take a break. Taking a break does not mean you are giving up or stopping for good. Often we need to take time to get motivated and inspired once again.


15. DO YOU BOO AND DON'T CARE WHAT ANYONE THINKS.
Be you and don't care what anyone else thinks. Say what you feel, be who you want to be, and keep those in your life that are positive and good for it.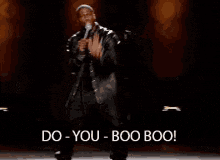 16. TRUST GOD AND GIVE IT TO HIM.
Quit handling things on your own, thinking you can solve everything. Sometimes, we can't. Remember to give it to God and find peace in praying over that burden on your shoulders. Trust in the timing and that everything is meant to be, let the pieces fall where they may.
17. do not fall to fear.
Fear is rising more than ever in the world around us. There is so much going on in these new ways of living, it's easy to fear what's going on. It's easy to fear failure. It's easy to fear next steps and change. It's easy to fear being uncomfortable and out your comfort zone.
Do not let this stop you from living, challenging yourself, pushing your limits, or getting on with your day to day. Fear will only hold you back and stop you from your dream life. Time is never guaranteed.


18. TAKE CARE OF YOUR BODY
If this isn't in your top priority list, change that! Eat right, workout, stretch, and breathe. Go for walks, clear your head. Make sure your body isn't succumbing to fast food most nights, lack of movement, lack of challenge, and being deprived of the nutrients it needs. For me this is SO IMPORTANT this coming year. I have neglected myself and see the repercussions of that.


19. surround yourself with those who will only help you grow
Keep the ones close who motivate you, inspire you, challenge you, and cheer you on. Don't settle and burn out trying to keep up friendships and relationships that just take and drag you down. Pour into the relationships that equally help you grow, give as much as they take, and make the same efforts to stay in your life and support you in what you do.
20. build on your love.
If you're like my fiancé and I, we get the opportunity to spend so much time together these days. Being together doesn't always mean your present or it's quality time. Find ways to continue building on your love and growing together. Igniting the passion in your relationship and prioritizing date nights is easier than ever now. Keep growing in your love, find new ways to enjoy all the extra time you have.
21. don't put time frames on your life and success
It's good to set goals, but don't become discouraged if you don't succeed on your timeframe or accomplish the goals by a certain day. Life will happen and success will come when it is meant to.


22. enjoy every day.
Live your days to the fullest in any way you can. Prioritize your quality of life and being happy. Spend your days in ways you won't regret and don't waste the time you are given. Do the things you love and find happiness in each day.
I hope you all enter 2022 in a great way! A new year, a new start. I for one am ready for all that this new year has planned and everything that will come in between. I am marrying my best friend, traveling to an island I've always dreamed of, watching one of my career goals come to life, and pouring into my new photography business. This year holds so much potential for change, success, love, beautiful memories, travel, and amazing adventures.
Cheers to the New Year!🥂
Until Next Time,
Your Sunflower