Jessica
MY SECRET TO SURVIVING BEING QUARANTINED WITH YOUR SIGNIFICANT OTHER
Updated: May 13, 2020
At this point, most people are now social distancing/self quarantining to stay out of harms way of this new virus. For us relationship types, this also means being stuck home all day-everyday with the love of your life.
This is the dream! We all wish we had more time in the day, less stress, more time at home, and more time to spend with the ones we love. Now this dream is coming true in the most unlikely of circumstances. That is the light in this dark right now. The good in this mess. Now, you have the time! Even if you are working from home- you are present, you don't have to waste time commuting, and you have all that time back for your life.
Like they say though, too much time with anyone can drive you crazy! When you have a person who is your person, your other half, the love of your life- that means you have accepted them for their good traits and the ones that can push your buttons.
Luckily, some of us are still working and we have things to keep us preoccupied for parts of the day. However, some of us don't have work at all right now. Depending on your household, you could be like me where I have all of the work keeping me busy from 9-6, but my boyfriend can't really work from home. If one of you is keeping busy, that will definitely help this whole quarantine situation and slowing down the driving each other crazy part. If you have kids- then you have something else driving you crazy!
To all my couples out there, this may be a true test of all of our relationships. If you can still love your person at the end of this and being stuck together for atleast a month, I think you're stronger than you know and can make it through anything!
Without further rambling, here are a few ways to help your quarantine!
How To Find Space
Have Alone Time
Like you would any other day, keep your alone time! Take a part of the day for yourself to do whatever it is you enjoy. Whether than means devoting to some self care, reading a book, listening to your music, or even just catching up on a show you enjoy.


Stick to your hobbies
Don't neglect your usual day-to-day activities. If you have hobbies you enjoy, when you are home together it is so easy to get caught up watching tv all day together and not really doing much of anything. Step back from the Netflix and keep to the things you love doing.


WORK WORK WORK
If you're lucky enough to still have a job right now, that can equally be your space and alone time. Set up a spot for your office and keep your work out of the bedroom or living room.


catch up and check in on your friends
Take some time to that you would normally spend grabbing dinner or a drink with the girls or your bros and have a FaceTime date. Utilize video chats to make up for this lost time and keep your friendships as strong as ever. It is now more than ever that we need to strive for normalcy in our day-to-day lives.


WHAT TO DO TOGETHER
START A NEW SHOW
Get your Netflix on! Look for something new to watch- whether it is a new show or a new movie. Preferably something long to take up time or a show with 6-8 seasons should do the trick.
Stay At Home Date Night
Just because we are locked-in doesn't mean that the romance of a date night has to suffer. Get creative- whether it is a romantic dinner, a picnic in the yard, a movie night under the stars or in an adult size fort- come up with your best ideas to spend time together and keep the passion and love alive in this time.
bake together
You can't go out and get sweets, so make something yourselves. Pick your fav treat or something new for you to try and spend time away from the screens and in the kitchen.


puzzles!
If you are a couple that likes a little challenge, try a new puzzle! If you need a new one, amazon and Walmart and target are all delivering. This is just another good way to get off of screen time for a little bit.
game night
What better way to spend time then a good game! Whether it is a board game, card game, or video game- this is a great way to spend some quality time together without driving each other too crazy. Like the puzzles, if you don't have any games or you've grown tired of the ones you have- check your phone for games you can play together, order a new game on your xbox in the game store, or just order a new game online!


at home workout
Keep in shape and workout at home together or even go on a jog. If you have a backyard, I definitely recommend getting some fresh air. Whether you chose to do some yoga, HIIT, join an gym's livestream class- there are tons of way to keep being active at home. Almost all gyms are hosting online classes that you can join and still get the instruction you need.
cook something new
With all this extra time, you can now stop rushing to make dinner! Try a new recipe and cook together. Pinterest has all the ideas you can think of and a new dish is at your fingertips.
Self Care
Both men and women can use a little self care. Devote some time to feeling good and relaxing together. Whether you get your man in a face mask or you simply just go through your own routines together, don't neglect this need just because you can't go out in public or see friends.
Start A DIY Project
There is no time better than now to start a home project. What have you wanted to try or create for you house that you normally can't bring yourself to start? Whether it is making a bar, a desk, staining a piece of furniture, refurbishing a piece of furniture, creating a wine holder, the list could go on. Get on Pinterest- find a good tutorial or instructional post and get started. You can pretty much order all the materials you need so no more excuses!
Much Needed Cleaning
This might not be as fun, but it is something us busy human types don't always have time for. Whether you have been wanting to organize a room, a desk, deep clean the house- you name it. Tackle it together and get it done!
Ice Cream Night
Instead of going out to Cold Stone or Dairy Queen, bring it to your home! Make your best ice cream creation that resembles some of your favorites- include cookie dough, Oreos, brownie chunks, chocolate syrup, M&Ms, Nutella, sprinkles, or anything else you can think of.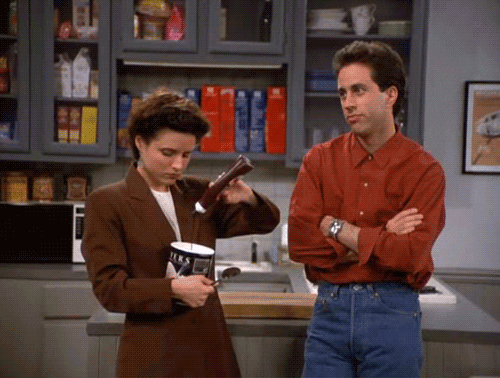 Wine Night
Pick your favorite wine or even make some sangria! You may need a little prep time if you go the Sangria route, but what could be better. Pick a movie or a game and sip on your wine through the night and see what silliness and shenanigans come from it.
Dance It Out
Just another way to keep the silliness and romance. Turn up the music, put on your favorite vinyl and get dancing. Learn to salsa, bachata, or just slow dance and enjoy the alone time you get to have with your significant other.
------------
Hope you use these ideas to spice up your quarantine and get away from the tv. Enjoy this time you have together, it may seem like it is everlasting right now but once this is all over- it's back to work and having less time at home. These are the moments that you will look back on one day that will be a light in this dark time.
Until Next Time,
Your Sunflower