Jessica
My Secret To Wedding Planning: Bridal Party
This is a fun topic!! Let's chat your bridal party, how to choose who to include, and how many is too many!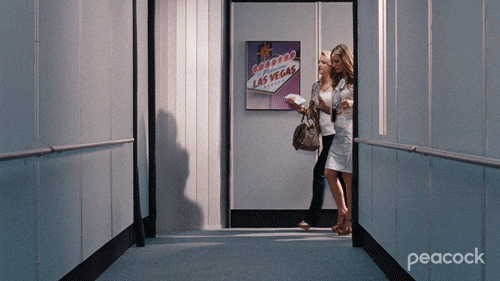 Often, this decision can be super stressful to think through. Do you include sisters, cousins, friends? Who actually makes the cut? WIll people care if you don't choose them? Do you choose people because they chose you?
There are a million questions you will find running through your head as you begin the thought process. My first and most IMPORTANT point I want to make sure you know is- DO WHAT MAKES YOU HAPPY! I often found myself thinking about everyone else, what will they think, will they be upset, will someone in the family be upset, if I add more everyone is telling me there is too many.
Don't make my mistakes. Take everyone out of the equation when you are thinking of bridal party. Their role in your wedding is to be your #1 Supporters. Choose the family or friends that will stick by your side no matter what, who will help you when things get crazy, and the ones that are proud to stand next to you on your day no matter how bridezilla you may become.
Your bridesmaids are not meant to be anything less than those who are most important to you, and who those people are - only you know. No one can tell you the relationship you have with your friends or family. If they aren't there for you and they don't make the cut - THAT IS OKAY! They will still attend the wedding.
Reminder: Everyone you chose will be in your wedding photos and memories for LIFE! Think of those that have a permanent place in your life.
SO here are my official tips to choosing your bridal party:
DON'T TRY AND MAKE OTHER PEOPLE HAPPY
It's impossible. It will never fully work and you will not be able to make everyone happy. This is YOUR day to share with your person, don't let others take that away from you. If people want to be at your wedding to support you, that is what they will do- not ask you to cater the day to them.


DON'T STRESS OVER OTHER PEOPLE'S REACTIONS
EVERYONE always has a reaction to anything and everything. Let it be- let them react- BUT DO NOT make their reactions affect your plans and your decisions. Try and anticipate and set your expectations when delivering any news to anyone, understand not everyone will be happy but they will understand it is your day....and if they don't - NOT YOUR PROBLEM!


don't make any split decisions
There is no need to rush through these decisions. Take your time and don't make decisions just because. It's important you make the day everything you dream of and sometimes those decisions don't come overnight.




THERE IS NO SUCH THING AS TOO MANY OR TOO LITTLE
My biggest issue I faced. I wanted so many people to stand with me and I let everyone tell me otherwise. I landed with 7 bridesmaids and my future hubby has 7 groomsmen. If I had my way I'd probably have closer to 9.. but time will tell. You may see otherwise on my wedding day.
There is NO right amount. Your wedding is designed to be about you and those who support and love you. Whether that means you have 1 person next to you or 12, it's your life and who you want to stand with you matters. It is one thing that you should not let take away any happiness or cause any stress.




IT IS YOUR DAY, NOT THEIRS
Just a reminder who it's about!


DON'T MAKE EXCUSES
Don't make excuses to justify a bad decision. If you find yourself making excuses and justifying why you want someone in your party, rethink that decision right there. That means you're talking YOURSELF into the idea. If you need to talk yourself into it, it's not the right decision.


WHO DO YOU PICTURE IN YOUR LIFE FOREVER?
A big thing to think about is, who is in your life forever? This day will be in your memories and heavily photographed. You don't want to include people in your bridal party that aren't really in your life to stay. People you just met might not be the best idea. People you typically have a falling out with, also a bad idea. People who are in and out of your life, not the best options. Choose the best friends who have been there and always will. The ones you can pick up the phone and call anytime, show up to their house at any minute. The ones who truly support you and love you.
I hope this helps you decipher the bridal party code. It's never easy making any of these decisions and every decision made, needs to be well thought out.
Here's me and a few of my girls!
Until Next Time,
Your Sunflower