Jessica
Updated: Jun 12, 2019
It's almost officially summer and with that being said, have you made a summer bucket list yet?! If not, don't worry. I am going to share mine and you can totally steal all of the ideas.
Summer is probably my favorite season because I live for the beach and being in the water. It always has been my happy place. There are so many more things to do now that the weather is nicer and the days are longer. You'll find you are even more motivated to go out and be active. If you're smart, you'll use your time wisely and if you work full time - use those PTO days!
So here it is, My Summer Bucket List:
1. Go To The Beach
Don't forget the sunscreen! Pack a cooler, grab the speakers, and go enjoy the sun and the sand.


2. Go Camping
Now I only went camping for the first time last year but I LOVE it! Go away for the weekend, disconnect, forget about your phone, and be present in the memories that are made.


3. SUMMER BBQ
Burgers, hot dogs, and all the snacks are a staple of summer. What better way to get together with all your favorite people.


4. GO FOR A HIKE
Calling all my adventurous people out there, if a hike isn't on your to-do list then add it on now. Find somewhere new, and like camping - disconnect.


5. amusement park
Even though I am not a fan of roller coasters, this one still makes my list. This is a great day trip to plan over the summer and guaranteed fun.


6. TAKE A DAY TRIP
No matter where you live, I promise there is somewhere amazing that you have never seen within 2-4 hours of you. Maybe it's going to a new city for the day, or heading down to go rafting on the Delaware river. Let google guide you on this one and go explore.


7. PICNIC AT THE PARK
Cute date idea, right!? Enjoy the weather, pack a lunch, and relax.


8. DRIVE IN MOVIE THEATER
This is a favorite of mine! If you're lucky enough to live close to a drive-in theater than you better make this a must on your list. What better way to spend a night then under the stars, watching a movie.
9. MAKE HOMEMADE PIZZA
Who doesn't love pizza!? Master chef or not, this is one the best things to make - especially with some company. Turn it into a ladies night or a date night and see who can make the best pizza.


10. GO TO A CONCERT
Check your local venue and see who's coming to town this summer. The perks of summer means tons of live music and outdoor concerts almost everywhere!


11. GO KAYAKING OR PADDLEBOARDING
Just another way to spend your time outside, in the sun, and getting a good workout. The views are usually pretty great too.


12. RENT JET-SKIS
This is on the top of my list. If you have never been on a jet-ski this is me telling you to DO IT! I promise you will have the best time and thank me later.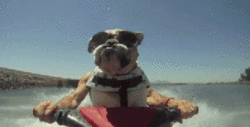 13. SANGRIA PARTY
Red, white, maybe both? If you like to host, adding some sangria to the party is an absolute must. I promise you'll need to make several pitchers cause it goes fast.


14. VISIT ROSE WINE MANSION
My NJ/NY people - if you haven't heard about this gem, look it up right now. Filled with different rooms throughout, not only is it a rose tasting but insta-heaven.


15. TRAVEL
I challenge you to book one trip this summer. Could be within a few hours, across the country, or even out of the country. Take time to see a new place, you never know what you will find.


16. START A NEW NETFLIX SERIES
For all my lazy ones out there, if you haven't already - find a new show for the rainy days. I'm sure it will only take you a day or two but if you pick one with a good 6-7 seasons it can be your show of the summer.


17. FIND A NEW BOOK
What better way to occupy that beach time while you're getting some sun?!


18. DO A COUPLES PAINTING CLASS
This is personally on my bucket list, I've always wanted to do one regardless of my lack in artistic ability. From what I hear it doesn't matter how good or bad you are and is such a good time.


19. ROLLERBLADING OR A BIKE RIDE
Who says we can't bring back the past with some roller blades! Just another fun way to be outside and staying active while creating some fun memories.


20. S'MORES
A personal favorite of mine, I could have s'mores year round BUT there is something about the summer and relaxing on a summer night that makes it taste so much better.


21. WATCH THE SUNRISE
This might not be for everyone, but if you can get up early enough - go to the beach and enjoy the sunrise! Get a coffee, find a cute cafe or diner, and enjoy the extra time in that day.


22. GO TO A WINERY
A good way to spend the afternoon or evening, sipping on some wine, trying new ones, and hopefully hearing some live music depending on where you go.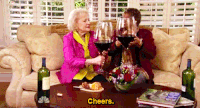 23. CARNIVAL SEASON
At this point there is a carnival every weekend and who doesn't love a nice cold lemonade and all of the zeppoles!


24. DATE NIGHT OUTSIDE
You might need to put some thought into this one but take your date night outdoors. I'm sure Pinterest has a few ideas.


25. SEE FIREWORKS
This one is given and probably the easiest to accomplish on July 4th!




Now this isn't everything I'll be doing, but this is definitely a good start to the summer. There is so much to do and so much time to do it. Get outside and make memories and try new things. Time will come and go before you know it so use your days to your advantage.
Until Next Time,
Your Sunflower